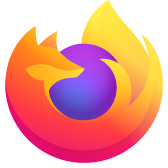 Google link redirection bypassing prevention by extensions
I stopped Google from using javascript so that the only way it has to redirect links through itself is to use direct link redirection, which is visible when you mouse over the links.
I just checked the Google Canada search plugin, and found that the extension Redirect Cleaner was no longer preventing the redirection of links through Google. When I checked Google HTTPS from my bookmarks, the redirects are not happening, whereas using HTTP did have the redirects. What is going on? Is Google circumventing redirect removal somehow? Why did I not see redirects with the secure Google pages?
I am now using "google-no-tracking-url", which is a bit better. It did not work on Google from the search plugin, though. Does Google refrain from redirecting links on secure pages?
I stopped Google from using javascript so that the only way it has to redirect links through itself is to use direct link redirection, which is visible when you mouse over the links. I just checked the Google Canada search plugin, and found that the extension Redirect Cleaner was no longer preventing the redirection of links through Google. When I checked Google HTTPS from my bookmarks, the redirects are not happening, whereas using HTTP did have the redirects. What is going on? Is Google circumventing redirect removal somehow? Why did I not see redirects with the secure Google pages? I am now using "google-no-tracking-url", which is a bit better. It did not work on Google from the search plugin, though. Does Google refrain from redirecting links on secure pages?
Променено на от finitarry
Всички отговори (2)
I'm having trouble following along with what you need help with. Is this a Firefox-specific issue that you're having? It sounds like it's more Google related than Firefox related, but I could be wrong.
I haven't heard of the Google Canada plugin that you mentioned -- what is that? Sorry, this isn't a very helpful response, I know!
The Google Canada plugin is a search plugin that I got from the Mycroft website.
This redirection by Google is a fairly recent change in the way Google does things. It is now redirecting links on results pages through itself to snoop on which results people are actually accessing. I had blocked Google from using javascript so that I could see if Google was redirecting links, and Redirect Cleaner was removing the redirects, but is no longer doing that. I was wondering if Google can circumvent some methods of redirect removal. To some degree, that is a Firefox problem, since I do not see that happening with the Opera browser with an extension to stop the redirection.