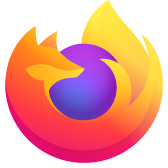 These programs claim to be able to recover deleted passwords.
Hello, These two programs claim they can recover deleted history, including passwords that you entered in incognito mode: https://recoverhdd.com/investigate-browsing-activities/ https://www.starusrecovery.com/data_restore/software-web-detective/ My computer currently isn't available for me to use, so I can't verify it, but you should see if they are being honest and if they are, you should deal with the issue. Thanks in advance.
All Replies (2)
Unfortunately it's not in the business of Firefox forum user to tell you what 3rd party software to use. For that you need to go online and read the review for the software and contact their support about your concerns.
Recovering deleted passwords would be very difficult. The logins are stored encrypted in logins.json in the Firefox profile folder. The encryption key is stored in key4.db and if you do not use the Primary Password then having access to key4.db is sufficient. The PP can encrypt this encryption key with an additional encryption level (logins.json stays unchanged, only key4.db gets updated). You would have to scan the hard drive with software that can do a low level scan and see if you can find an older copy of logins.json and possibly key4.db and then only if there is no PP set then it might come up with results. Recovering deleted history would require an older copy of places.sqlite with this history what may not be available if case Firefox updates the current copy via read/write journaling (places.sqlite-shm and places.sqlite-wal) and doesn't create a new copy under normal conditions. With Google Chrome this might be easier, but with Firefox this isn't easy to achieve.