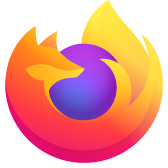 Hi Folks, "Block pop-up windows" is enabled in Firefox, but I still get popups from www.smh.com.au
Hi Folks, "Block pop-up windows" is enabled in Firefox, but I still get popups from www.smh.com.au Maybe you have time to investigate - a different type of popup needs blocking. Sample page https://www.smh.com.au/politics/federal/inflation-tipped-to-fall-while-rent-costs-to-buck-trend-with-15-year-high-20230721-p5dqbj.html Thanks
All Replies (6)
Hi Dropa, Thanks for your reply. But I can open the page in Seamonkey Composer without any popup, so I feel there must be a way in the browser.
Best wishes from Bob H
I don't see the pop-up, probably because I clear cookies and site data after any visit to the site. From memory, you only see the pop-up after 5 visits. If you don't want to keep cookies and site data, click on the padlock icon at the left end of the address bar and then Clear cookies and site data.
You can hide overlays and other website annoyances by installing the uBlock Origin extension, going to settings > Filter lists > Annoyances > tick all filters in the list.
Hi Terry, All cookies & site data are cleared whenever I close Firefox. And this website is blocked from using them altogether. That worked previously, so they've changed something.
Hi Zeroknight, Ublock Origin hides the popups all right, but the text is still hidden. Since I can see the text in Seamonkey Composer, something else must be at work. I can always use the Seamonkey workaround, but it's a fiddle.
Thanks for your suggestions, Folks.