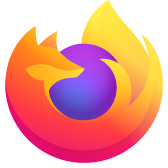 Firefox screenshots are low quality
I use the firefox screenshot feature daily. What I've noticed is that the screenshots are very low quality when I use firefox, while the prtsc button screenshots work as usual. Is there an option to increase the screenshot quality on firefox? I use the latest version, on a new Asus laptop, windows 10. Thank you
I use the firefox screenshot feature daily. What I've noticed is that the screenshots are very low quality when I use firefox, while the prtsc button screenshots work as usual. Is there an option to increase the screenshot quality on firefox? I use the latest version, on a new Asus laptop, windows 10. Thank you
الحل المُختار
Update: This must have been a computer related issue, I returned it to store because there were other weird problems (more general, not related to graphics). The new one works perfectly. :)
Read this answer in context
👍 0
All Replies (7)
Hi nancych, is the image blurry for you, or how would you characterize the quality problem? Are you downloading immediately when the screenshot is generated, or saving to https://screenshots.firefox.com/shots first and then downloading from there?
(The capture should be pixel-accurate, and the default PNG format is not lossy, so usually you get excellent fidelity. The main issue I notice is fixed-position elements can sometimes show up in odd places.)
Hello, I'm sending you an example to show you what I mean. I'm using the "copy"option, then I paste it to Photoshop to work on it. The above image is from firefox, the below is using the print screen keyboard button.
These are taken from a kickstarter video, which is what I usually take screenshots from.
Hmm, video might be a special case. The top part seems brighter and sharper than the lower part. Could you link to a Kickstarter that shows this issue?
It happens in all of them, I noticed it on Kickstarter specifically because that's what I use daily. But I can test other sites as well. Could it be related to something other than firefox?
What if you use the download button to save the file and open that in PS instead of using copy/paste. Any difference? Just wondering if there's some odd reason that moving the data to the clipboard affects it.
I don't see a difference when I compare screen captures from a JPEG image displayed in a tab. (I had to use "Save for Web" in PNG-8 to make this small enough to post here.)
الحل المُختار
Update: This must have been a computer related issue, I returned it to store because there were other weird problems (more general, not related to graphics). The new one works perfectly. :)