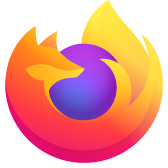 waitrose broadband webpage causing firefox problems
http://www.waitrose.com/internetaccessfromwaitrose/index.aspx causes my CPU usage to fluctuate between 0 and 100% in a 4 second cycle. Waitrose support have told me to load latest version of Firefox. I'm on 3.6.12. Are they right?
All Replies (1)
That stupid "carousel-container" , below the "Your perfect package" box, which displays preset advertisements in rotation is causing that 100% CPU spike to happen.
Firefox 4.0b7 only spikes to 80% with that "carousel-container".