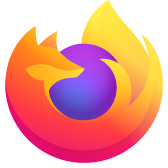 Google Calendar Offline Fuction missing on mozilla
The Google Calendar " enable offline " function is missing on Firefox but available on chrome. Please help
The Google Calendar " enable offline " function is missing on Firefox but available on chrome. Please help
All Replies (1)
Steps to fix- 1. Go through your extensions Launch the Firefox browser. Click on the menu icon at the top-right-hand corner of the interface. From the list of options, select Addons and Themes.
Look to the left-hand side of the page and select Extensions.
To make the best of this step, you must first switch to incognito mode to see if there are any recently installed, conflicting Firefox calendar extensions and remove them. Afterward, go back and launch the Google Calendar website to ensure that it's working normally again.
2. Fix your DNS Using your ISP's Internet Protocol (IP) address, the Domain Name System (DNS) connects your IP address to a server.
To use the internet efficiently, you must clean the cache of your DNS server. To do so, type ipconfig into the Command Prompt and press Enter.
Then, you can search for potential issues with your service's connection. Finally, you can use several free DNS services to get around this problem.
3. Clear your browser's cache and cookies Launch your Firefox browser. Click on the menu icon and select Settings.
Click on Privacy and Security. Scroll down until you see the Cookies and Site Data section. Select Clear data. Check the Cookies and Site Data box and select Clear.
Having your Google Calendar fail to load is a significant issue experienced by users of the tool. Unfortunately, this makes it difficult to enjoy the several benefits. The leading causes of the problems include:
An outdated browser Poor internet connection Conflicting extensions It's possible to ruin your Calendar with some extensions. However, to test this theory, you should use the incognito mode since extensions will not function in this mode. Then, see if your Google Calendar is functional.
This cloud-based and calendaring program is a must-have tool for keeping track of personal appointments, professional chores, or school projects on the go.
With Google Calendar, you'll be able to keep track of everything that's going on and receive reminder notifications every time. In addition, using the tool, you can share actual dates with friends and family.
The excitement of Google Calendar is that every calendar in your master Calendar may be customized with its color and style. So you can always know what events are scheduled on each calendar.
Regards, Rachel Gomez