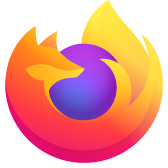 Hyperlinks not working
I have reviewed some posts on the problem of hyperlinks not working in firefox. However I can't find a clear answer or fix. I'm using latest version of Firefox 87.0 (64 bit) on my PC (win 10) and hyperlinks suddenly stopped working a few months ago. I can' t seem to find a solution. Can you please provide guidance on how to resolve this problem. Regards Martin Birch
I have reviewed some posts on the problem of hyperlinks not working in firefox. However I can't find a clear answer or fix. I'm using latest version of Firefox 87.0 (64 bit) on my PC (win 10) and hyperlinks suddenly stopped working a few months ago. I can' t seem to find a solution. Can you please provide guidance on how to resolve this problem. Regards Martin Birch
All Replies (1)
What kind of hyperlinks are you referring to ?
Is this about links on a web page (both A HREF and JavaScript ONCLICK) or about links in an external application ?
---
You can create a new profile as a quick test to see if your current profile is causing the problem.
See "Creating a profile":
If the new profile works then you can transfer files from a previously used profile to the new profile, but be cautious not to copy corrupted files to avoid carrying over problems.
---
Boot the computer in Windows Safe Mode with network support to see if that has effect.