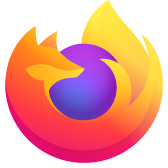 How to delete data from Browser
Hello... I'm using the latest version of Firefox and the latest version of Windows 10 ... I'm curious when I do the following with the browser, click History, select from Clear Recent History, have it set for Everything and have all the boxes checked, how is it when I visit a certain website it still show me log into there website? I thought if I delete the everything( cookies, cache ) this wouldn't be the case. Is there a way for the browser to be completely clean from all? thanks
Hello... I'm using the latest version of Firefox and the latest version of Windows 10 ... I'm curious when I do the following with the browser, click History, select from Clear Recent History, have it set for Everything and have all the boxes checked, how is it when I visit a certain website it still show me log into there website? I thought if I delete the everything( cookies, cache ) this wouldn't be the case. Is there a way for the browser to be completely clean from all? thanks
All Replies (3)
You aren't using Private Browsing mode (never remember history) as clearing history might work differently in that case ?
You're right but is that the only way to clear it? thanks
When you are in PB mode then your session data is kept tn memory and is automatically removed when you end the PB mode session by closing Firefox. "Clear Recent History" tries to clear data from a regular session in the profile folder and that isn't possible as long as you are in PB mode. If there is still personal data from a regular session left that you want to remove then you need to start Firefox normally. I don't know if Firefox still stores data for internal purposes in the profile folder or in the temp folder.