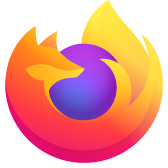 Firefox version
I am using Version 113.0.2 (64-bit) and trying to access a home camera system, mydlink.com. When I go to log in there, it tells me "You are using an unsupported browse.....We recommend you use Firefox 12-51/52 ESR on Windows" Can I get this version? What options do I have? Thanks, Ed Corcoran
I am using Version 113.0.2 (64-bit) and trying to access a home camera system, mydlink.com. When I go to log in there, it tells me "You are using an unsupported browse.....We recommend you use Firefox 12-51/52 ESR on Windows" Can I get this version? What options do I have? Thanks, Ed Corcoran
所有回覆 (2)
Hi Ed, it sounds like your camera software used a binary plugin like Java or Flash rather than a pure HTML/CSS/JavaScript interface. Firefox hasn't supported binary plugins for a while now.
Can you use Internet Explorer for your camera? To see whether it is installed, type or paste iexplore into the Windows 10 search box and look for its familiar pale blue "e" icon on the suggestions. Windows will try to switch you over to Edge, so you may need to try a couple of times.
jscher2000 - Support Volunteer said
Hi Ed, it sounds like your camera software used a binary plugin like Java or Flash rather than a pure HTML/CSS/JavaScript interface. Firefox hasn't supported binary plugins for a while now.
It may be because the camera needs a mydlink services plugin on desktop Firefox. NPAPI Plugins of course has not been supported since the old Firefox 52.0 Release (32-bit version on Windows).
I do hope D-Link does not still sell cameras that require rather old and vulnerable versions of web browsers that requires NPAPI or PPAPI Plugins.
I suppose another alternative is to try the old portable Firefox 52.9.0 ESR. Not sure if the NPAPI Plugins like the mydlink with work with it. https://portableapps.com/apps/internet/firefox-portable-legacy-52
They use the official Firefox builds (with permission from Mozilla) with a custom launcher that keeps everything self contained as you can even run it completly off a usb flash drive for example. It will not touch your normal Firefox 113 install.
由 James 於 修改