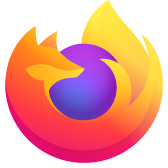 where is data lcoated?
related to https://support.mozilla.org/en-US/questions/1407096#answer-1568992 data = passwords, history, bookmarks, session logins the crash I got from last update, made me lose months of work. I want to try to save as much I can by importing/exporting my data
所有回覆 (2)
See also:
You can try Firefox from the official Mozilla server if you currently use a version from the repositories of your Linux distribution to see if it behaves differently.
由 cor-el 於 修改