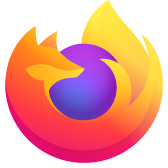 Version 110 removed ALL cookies when clearing things for previous hour.
I was simply trying to clear things for the previous hour, and the process hung. Maybe the process hanging ended up corrupting the cookie-store.
I was simply trying to clear things for the previous hour, and the process hung. Maybe the process hanging ended up corrupting the cookie-store.
由 Sir_Wysceroth 於 修改
所有回覆 (7)
I reiterated my findings above.
由 Sir_Wysceroth 於 修改
This is nuts. I just had this happen BOTH on my laptop and my desktop. I thought it was my fault at first, but with it happening on BOTH PC's, I know it's Firefox glitching. For some reason, when I clear cookies -- namely for the last hour, cookies are only cleared when I close the browser. But then, when I reopened the browser.. ALL my cookies had been cleared -- including cookies that were 2 hours old. I'm not sure what's causing this, but there may be some setting that happens when one clears the browser's info for the previous hour that needs changing. Yet this is enough to make me want to go back to Chrome.. as losing all my persistent cookies for log-in makes me need to get a phone call for proof I'm actually the right user every new time I want to re-login to my bank account's site, if I've even just cleared info for the past hour, wherein THEY may be far more than an hour old for that site.
I just realized Firefox isn't just clearing all my cookies, it's also clearing my entire cache, but not my browsing history, when I try simply choosing to clear things for just the previous hour.
Yet more info -- I just tried starting up my OLD laptop. And after Firefox updated to 110, and finally calculated the size of my cache and site date after a little while, when I then closed my browser, it deleted ALL my cookies and cache, other than the ones I'd just gotten on the laptop in the past 22 minutes, even without my choosing to clear them, myself. -- And I just looked at the 'manage' box for cookies, and it SAYS I still have all my cookies by numbers of cookies, but not by having any storage being taken up by any of the older ones -- only the few I've looked at in the past half hour. -- Plus.. I just right now tried clearing everything in the history for the past hour, and it ended up clearing all the numbers beside the site names, referring to the number of cookies, so I don't have any left now, even though some of the cookies were at least 3 years old.
由 Sir_Wysceroth 於 修改
選擇的解決方法
Deletion of all cookies when you only want to delete a specific time period is a known problem in Firefox 110 that will be fixed in Firefox 111. (Bug 1816279 Firefox 110 Forget the last x time deletes all cookies. See Bugzilla Etiquette about not posting needless comments in bug reports.)
In the meantime, you can uncheck cookies in the list of items to delete (see Delete browsing, search and download history on Firefox for details).
I didn't know this had the same etiquette as Bugzilla. I didn't know a thing ABOUT Bugzilla until you mentioned it. I just knew this here was a board where people post issues they have about Firefox. And I had one, not knowing it had already been addressed on Bugzilla. I'm sorry if I was out of line, but I really had no clue to even LOOK at Bugzilla. I posted the second post on this chain out of a struggle of believing I was somehow at fault for this issue with Firefox, and changing that post, and the first, as a result. So if that was out of line, I'm sorry.
Hi, I think you misunderstood my mentioning Bugzilla Etiquette. I always post that when I link to a Bugzilla report, to warn people about needless comments on https://bugzilla.mozilla.org/
Thank you for posting here on Mozilla Support and for marking my answer as the solution.