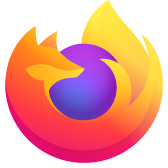 google translate of document no longer working
Afternoon everyone... a couple of days ago I suddenly became unable to translate documents in google translate, (https://translate.google.com) and this occurs only using the Firefox browser, it is fine on Chrome. This is not putting text into the box, it is clicking and uploading a document for translation. The upload works fine and I see the source document on the screen, and then it just goes back to the screen with empty source box waiting for me to type into it. I don't know if anyone can help me troubleshoot this one as it might not be a problem with Firefox, but all assistance appreciated. This is happening on all my computers. I believe I have the latest Firefox version (88.0.1)
Thanks
Afternoon everyone... a couple of days ago I suddenly became unable to translate documents in google translate, (https://translate.google.com) and this occurs only using the Firefox browser, it is fine on Chrome. This is not putting text into the box, it is clicking and uploading a document for translation. The upload works fine and I see the source document on the screen, and then it just goes back to the screen with empty source box waiting for me to type into it. I don't know if anyone can help me troubleshoot this one as it might not be a problem with Firefox, but all assistance appreciated. This is happening on all my computers. I believe I have the latest Firefox version (88.0.1) Thanks
所有回覆 (11)
Hmm, yes, it shows my document, there's a progress circle and after a moment or two, right back to Google Translate. ?!
Hi Fred, it is occurring on all PCs, and they are in no way related or received updates recently... but I did start in troubleshooting mode just to try... no luck
Now I see that someone else has the same problem (jscher2000), thanks for confirming it's not something I've done.
Where do we look now? As I mentioned, it works from Chrome, but I don't want two browsers open!
Seems to be working for me with a plain text document.
You can check the Web Console for possible messages related to this issue.
"3-bar" menu button -> Web Developer or Tools -> Browser Tools -> Web Developer Tools
cor-el said
Seems to be working for me with a plain text document.
I tested with .docx and .doc files.
I do not have Word files on Linux, so can't test this.
Did this ever work with Word documents as I assume that Firefox won't be able to display such files ?
Yes, it works (or did until Wed!) with many types of documents. I use it everyday for doc, docx, xls, pdf (depending on complexity!), txt, pptx, etc. It still works for all of them on chrome. None of them on Firefox now.
It even says "Upload a .doc, .docx, .odf, .pdf, .ppt, .pptx, .ps, .rtf, .txt, .xls, or .xlsx".
I think it was Wed I installed the latest version of Firefox. I wonder if I can downgrade a version and see what happens...
I don't recall ever using this feature before.
I get the same problem with a PDF. Web Console:
If I use Custom Tracking Protection to disable cookie blocking and tracking protection, that fourth line disappears, but the problem is not resolved.
When I compare the Network monitors in Firefox and Chrome, both browsers receive the identical first document, but for some reason, Firefox is leaving the page during or after loading of the translation code. I'm attaching lists for reference.
If I selectively block scripts on translate.googleusercontent.com using NoScript, then the text extracted from the PDF loads and the progress spinner just spins. The page does not navigate back, so the issue seems to be related to how Google's translation scripts work in that page. But considering how complex they usually are... not going there.
brian_cleveland said
I wonder if I can downgrade a version and see what happens...
If you are a very patient person, you can take half an hour and run a Mozregression. This is a test where you tell it the last know good version (release 87) and the first known bad version (release 88) and it downloads intermediate builds for you to test until it figures out which exact patch caused the problem.
I tested with a PDF file (English to Italian) and it still works without problems and no errors in the Web Console apart from the usual warnings about cookies.
Maybe test it with a new and clean profile.
由 cor-el 於 修改
I've just tried it for the fist time this morning, and lo and behold, it's working again! I have no idea what the cause was, but at least I know I wasn't going mad as I wasn't the only person with the problem!
I guess the cause will remain a mystery...
Thanks for your advice and investigations.