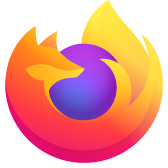 How to use zoom style of iframe in JavaScript?
Hello!
On my webpage I am using JavaScript where content of iframe object needs to be zoomed in or out.
I am using the following JavaScript code:
iframeElem = document.createElement ("iframe"); iframeElem.src = "http://www.mozilla.com"; iframeElem.style.zoom="50%";
This works with Internet Explorer and my frame looks 50% smaller, but it does not work in Firefox.
Can you please help with this or direct me where I can receive help?
Kind regards, Leo
Hello! On my webpage I am using JavaScript where content of iframe object needs to be zoomed in or out. I am using the following JavaScript code: iframeElem = document.createElement ("iframe"); iframeElem.src = "http://www.mozilla.com"; iframeElem.style.zoom="50%"; This works with Internet Explorer and my frame looks 50% smaller, but it does not work in Firefox. Can you please help with this or direct me where I can receive help? Kind regards, Leo
การตอบกลับทั้งหมด (3)
CSS Zoom doesn't work in Firefox.
Use -moz-transform: scale(0.5);
---
A good place to ask questions and advice about web development is at the mozillaZine Web Development/Standards Evangelism forum.
The helpers at that forum are more knowledgeable about web development issues.
You need to register at the mozillaZine forum site in order to post at that forum.

Thank you, it really helps!
(sorry for using the wrong forum).
You're welcome
It is not really the wrong forum, but on that forum there is more expertise and time to answer such questions. Posts on this forum disappear quickly, so you may need to be lucky for someone familiar with the subject to read this.