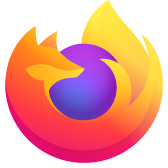 crashed pc
Windows 10 pc can not start,I have gone through automatic repair and diagnostics steps,but am now on advamced options and think I need to Reset it.This will lose Firefox.When I install it again will I be able to sign into my Firefox account to retrieve bookmarks and passwords?I am very nervous about this,don't even know how to install Firefox,as someone gave me the computer and it was already in there. I am a tech dinosaur!Thank you in advance for any help.Lesley
Windows 10 pc can not start,I have gone through automatic repair and diagnostics steps,but am now on advamced options and think I need to Reset it.This will lose Firefox.When I install it again will I be able to sign into my Firefox account to retrieve bookmarks and passwords?I am very nervous about this,don't even know how to install Firefox,as someone gave me the computer and it was already in there. I am a tech dinosaur!Thank you in advance for any help.Lesley
தீர்வு தேர்ந்தெடுக்கப்பட்டது
All Replies (5)
If Windows can't start up, it's going to be difficult to make backups.
The Windows 10 Reset feature should include an option to preserve all your program data, either in its original place or in a temporary folder (C:\Windows.old). We have a number of threads on recovering data after a Reset, but it's important to distinguish between Windows cleaning itself up a bit on the one hand and starting from scratch (for example, reformatting or using a recovery disk/partition) on the other. You can check Windows sites for how to save as much data as possible during the Reset.
Hopefully you'll be able to carry over your data from the drive, which is more comprehensive than what is stored in Sync. Also, Sync works best to transfer data between two running instances of Firefox and isn't reliable as a backup service, so if you need to rely on it, fingers crossed that it works!
தீர்வு தேர்ந்தெடுக்கப்பட்டது
Thank you both very much,I will do my homework on microsoft before I try anything!
For future prevention, see also:
Thank you.Will check this out.