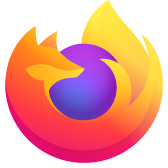 Suddenly, most sites have invalid signature. That includes sites that I visit on a regular basis. Firefox is unusable-I can't visit most sites
secure connection failed- all of a sudden, this is most sites, including sites I visit daily
secure connection failed- all of a sudden, this is most sites, including sites I visit daily
All Replies (3)
You can check the date and time and time zone in the clock on your computer: (double) click the clock icon on the Windows Taskbar.
You can check if there is more detail available about the issuer of the certificate.
click the "Advanced" button show more detail
click the blue error text (SEC_ERROR_UNKNOWN_ISSUER) to show the certificate chain
click "Copy text to clipboard" and paste the base64 certificate chain text in a reply
If clicking the blue error text doesn't provide the certificate chain then try these steps to inspect the certificate.
open the Servers tab in the Certificate Manager

Options/Preferences -> Privacy & Security
Certificates: View Certificates -> Servers: "Add Exception"

paste the URL of the website (https://xxx.xxx) in it's Location field
Let Firefox retrieve the certificate -> "Get Certificate"
click the "View" button and inspect the certificate
You can see detail like the issuer of the certificate and intermediate certificates in the Details tab.