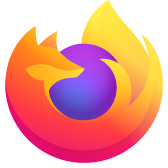 bookmarks gone
Hi
My bookmarks disappeared too. Very disappointing, this new update should not be introduced - why - the last version worked just fine!
I followed your previous response, to summarise:
    Click the Bookmarks button Bookmarks-29 (or New Fx Menu > Bookmarks) and select Show All Bookmarks.
   At the top of the Library window, click on Import and Backup and select Restore.
   Click the date of the bookmark backup you want to recover.
   In the new window that appears, click OK.
   Your bookmarks from the selected date should now be restored. 

This doesn't work. I get the message: Unable to process the backup file.
Please help.
Can I go back to the previous version of Firefox. Don't like features of this new one!
Thank you.
Maria
Hi My bookmarks disappeared too. Very disappointing, this new update should not be introduced - why - the last version worked just fine! I followed your previous response, to summarise: Click the Bookmarks button Bookmarks-29 (or New Fx Menu > Bookmarks) and select Show All Bookmarks. At the top of the Library window, click on Import and Backup and select Restore. Click the date of the bookmark backup you want to recover. In the new window that appears, click OK. Your bookmarks from the selected date should now be restored. This doesn't work. I get the message: Unable to process the backup file. Please help. Can I go back to the previous version of Firefox. Don't like features of this new one! Thank you. Maria