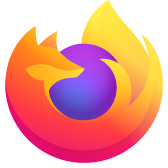 how can I keep the text size the same with out changing it to larger for each page
I use the "control +" sign to change my text to a larger size but it all ways reverts back to small on the next page I go to.......How can I set the text to remain larger
I use the "control +" sign to change my text to a larger size but it all ways reverts back to small on the next page I go to.......How can I set the text to remain larger
Alle antwoorden (1)
Default FullZoom: https://addons.mozilla.org/en-US/firefox/addon/6965 No Squint: https://addons.mozilla.org/en-US/firefox/addon/2592/ More info on No Squint: http://urandom.ca/nosquint/
---

The information submitted with your question indicates that you have out of date plugins with known security and stability issues that should be updated. To see the plugins submitted with your question, click "More system details..." to the right of your original question post.
Adobe PDF Plug-In For Firefox and Netscape "9.4.1"

New Adobe Reader X (version 10) with Protected Mode just released 2010-11-19
Check your plugin versions: http://www.mozilla.com/en-US/plugincheck/

Note: plugin check page does not have information on all plugin versions

Update Adobe Reader (PDF plugin):

From within your existing Adobe Reader (if you have it already installed):

Open the Adobe Reader program from your Programs list
Click Help > Check for Updates
Follow the prompts for updating
If this method works for you, skip the "Download complete installer" section below and proceed to "After the installation" below

Download complete installer (if you do NOT have Adobe Reader installed):

Use the links below to avoid getting the troublesome "getplus" Adobe Download Manager and other "extras" you may not want
Use Firefox to download and SAVE the installer to your hard drive from the appropriate link below
Click "Save to File"; save to your Desktop (so you can find it)
After download completes, close Firefox
Click the installer you just downloaded and allow the install to continue

Note: Vista and Win7 users may need to right-click the installer and choose "Run as Administrator"

Download link: ftp://ftp.adobe.com/pub/adobe/reader/

Choose your OS
Choose the latest #.x version (example 9.x, for version 9)
Choose the highest number version listed

NOTE: 10.x is the new Adobe Reader X (Windows and Mac only as of this posting)

Choose your language
Download the file
Windows: choose the .exe version

Also see Download link: http://get.adobe.com/reader/otherversions/

Also see: https://support.mozilla.com/en-US/kb/Using+the+Adobe+Reader+plugin+with+Firefox (do not use the link on this page for downloading; you may get the troublesome "getplus" Adobe Download Manager (Adobe DLM) and other "extras")
After the installation, start Firefox and check your version again.