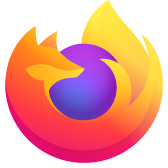 Stop asking us to accept cookies
For the last few weeks Firefox has been opening pages with the following
"Our website uses cookies to improve its performance and enhance your user experience. Through cookies, certain personal data is collected and may be stored temporarily. You can change your cookie settings through your browser. More info: Privacy Policy " followed by a button marked 'Accept and Close'.
Although we Accept and Close the message keeps appearing every time.
We have checked the Firefox/Options/Privacy and Security/Accept cookies and site data from websites (recommended) option.
This behaviour is new and has only started in the last few weeks or so, although we are not sure of the exact date.
This looks like a bug. Can your team fix it?
For the last few weeks Firefox has been opening pages with the following "Our website uses cookies to improve its performance and enhance your user experience. Through cookies, certain personal data is collected and may be stored temporarily. You can change your cookie settings through your browser. More info: Privacy Policy " followed by a button marked 'Accept and Close'. Although we Accept and Close the message keeps appearing every time. We have checked the Firefox/Options/Privacy and Security/Accept cookies and site data from websites (recommended) option. This behaviour is new and has only started in the last few weeks or so, although we are not sure of the exact date. This looks like a bug. Can your team fix it?
Alle antwoorden (5)
Actual screen shot of the error helps here. Also what site is giving that?
galvinstephen said
For the last few weeks Firefox has been opening pages with the following "Our website uses cookies to improve its performance and enhance your user experience. Through cookies, certain personal data is collected and may be stored temporarily. You can change your cookie settings through your browser. More info: Privacy Policy " followed by a button marked 'Accept and Close'. Although we Accept and Close the message keeps appearing every time. We have checked the Firefox/Options/Privacy and Security/Accept cookies and site data from websites (recommended) option. This behavior is new and has only started in the last few weeks or so, although we are not sure of the exact date.
Yeah, I see it also. I think there is an Extension for it so you don't have to see it anymore. Search in Extensions for it.
~ Pj

Thank you.
Actually this extension might be useful but the reason I posted this is because it seems to be a bug in Firefox.
Firefox's options quite clearly state that we "Accept cookies and site data from websites (recommended), keep till they expire Accept third-party cookies and site data (Always).
I was under the impression that when I posted this bug report that it would go to the Firefox developers but maybe they are so confident their software is perfect that they do not have any channel for receiving feedback. It must be tough I know running a big company and all, getting annoying feedback. Nevertheless I would have thought the company would want to hear if its products do not work properly would they not? Hmm.
So thank you for your reply but why use a dodgy third-party extension when the browser should work?