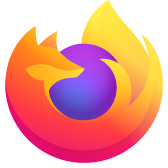 Hi, i'm puzzled by the search engine involved when i type in the navigation bar, it keeps going to a chinese search engine call BaiDu. How do i keep from being sent to that search engine? This is an office machine that was handed to me.
I sometimes tend to type my question in directly in the web address bar, Marine Diesel D2. And the search result page that appears is from the following address. http://www.baidu.com/baidu?tn=dealio_dg&wd=diesel+d2
All Replies (2)
Chosen Solution
To make Google to search when you type any keywords:
Type about:config in address bar.
search for keyword.URL
change it's string value to http://google.com/search?q=
Thanks xr417, it solved the problem, as the previous user had set it to that search engine due to his language preference.