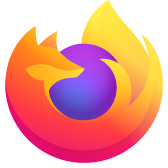 Unbelievably slow Google Drive upload speeds compared to Edge / Chrome
I have gigabit fiber and I just tried to upload about 40gb to gDrive on Firefox (which I recently switched to from Edge). It said it was going to take about 3 hours ....?!?!
I cancelled after 5 minutes and did the exact same file upload on Edge browser...the whole upload took about 12 minutes.
3 hours...vs...12 minutes

What is this? This alone destroys Firefox for me if it's unfixable
I have gigabit fiber and I just tried to upload about 40gb to gDrive on Firefox (which I recently switched to from Edge). It said it was going to take about 3 hours ....?!?! I cancelled after 5 minutes and did the exact same file upload on Edge browser...the whole upload took about 12 minutes. 3 hours...vs...12 minutes What is this? This alone destroys Firefox for me if it's unfixable