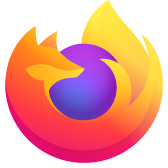 Differences in Firefox Versions
Hi Everyone, For personal reasons I run FF version 72.0.2. I have a subscription to Britbox (UK) which has run without difficulty for two years now --- until recently, when it stopped for no apparent reason and displayed the error message shown in the attached image. Britbox Tech Support is, to say the least - useless, and I have been unable to extract anything useful from them for the past few weeks. Today, however, I got a (speculative) message saying that if I upgraded my FF version to the latest - things would be fine again. Strange, as they have been insisting I change to Chrome until today. Can anyone support their advice? i.e. Is there anything in version upgrades from 72.0.2 which might have affected viewing? Thank you. Ian
Hi Everyone, For personal reasons I run FF version 72.0.2. I have a subscription to Britbox (UK) which has run without difficulty for two years now --- until recently, when it stopped for no apparent reason and displayed the error message shown in the attached image. Britbox Tech Support is, to say the least - useless, and I have been unable to extract anything useful from them for the past few weeks. Today, however, I got a (speculative) message saying that if I upgraded my FF version to the latest - things would be fine again. Strange, as they have been insisting I change to Chrome until today. Can anyone support their advice? i.e. Is there anything in version upgrades from 72.0.2 which might have affected viewing? Thank you. Ian
All Replies (5)
This can possibly be related to playing DRM protected content. Currently only Widevine 4.10.2209.1 is supported by Widevine and older versions can no longer request a valid license. You can check "Add-ons -> Plugins" to find the installed version.
You can check the Web Console to see whether more detail is available.
"3-bar" menu button -> Web Developer or Tools -> Browser Tools -> Web Developer Tools
Modified by cor-el
Hi cor-el,
My sincere apologies for the delay in responding to your helpful message. I had hoped Britbox might have sorted the problem by now, and I could update you. Unfortunately, the people in Customer Service are reluctant to permit direct contact between User and Technical persons which, as the problem has now entered its second month - with no hint of solution, caused me to involve the Directors of the company. (Not that that was a roaring success in the beginning, but has improved since.) By much trial and error, running FF version 89.02 with "tracking enabled" seems to allow viewing. Running FF 72.0.2 with "tracking enabled" does not work. Britbox are aware of this success(?) and are currently trying to create an overall solution. (I am not holding my breath)
Best regards,
Ian
Why don't you try to install the current release (possibly a portable version) to see whether that version works ?
You haven't confirmed if this is about DRM protected content and if that is the case, whether you have Widevine 4.10.2209.1 installed as that is the only Widevine version that can play DRM protected content.
---
You can install the portable Firefox version to access websites that do not work properly with your currently installed Firefox version. The portable version comes with its own profile folder and doesn't interfere with currently installed Firefox versions.
I thought version 89* was the latest version? They (Britbox) don't mention DRM content much, other than ensuring it is selected in Settings/Options.
I shall not muddy the water by going off at a tangent with portable versions - I shall simply follow their instructions (for the time being at least) and see where that gets us.
I'll keep you posted as to solutions (or failures) as they arise.
Thanks.
Ian
What Widevine version is currently installed if you check this via "Add-ons -> Plugins" and on the about:addons page ?
you can open "about:" pages via the location/address bar
this "about:" protocol is used to access special pages