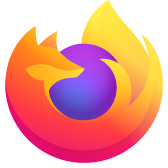 Latest Update has screwed up printing - Firefox now downloads a PDF instead allowing apps to print.
Recently, Firefox updated.
Since then, some apps (New York Times website for one) have their print function bypassed. Instead of allowing NYT (for example) to do the printing, Firefox downloads a PDF file instead. I don't WANT a download - I want to let the app I'm using to do the print. I don't want the text/PDF on my computer, I just want to print what's on their website.
Dave Oregon
Recently, Firefox updated. Since then, some apps (New York Times website for one) have their print function bypassed. Instead of allowing NYT (for example) to do the printing, Firefox downloads a PDF file instead. I don't WANT a download - I want to let the app I'm using to do the print. I don't want the text/PDF on my computer, I just want to print what's on their website. Dave Oregon