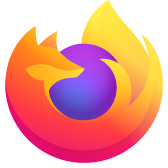 How do I create a profile for Mac OS 10.10.4
My old profile was deleted. I reinstalled Firefox 40.0 and cannot restore the old. How do I create a new account. I get this message when I open -Profile Missing-Your Firefox profile cannot be loaded. It may be missing or inaccessible.
It is gone. What do I do?
Larry Garrison
My old profile was deleted. I reinstalled Firefox 40.0 and cannot restore the old. How do I create a new account. I get this message when I open -Profile Missing-Your Firefox profile cannot be loaded. It may be missing or inaccessible. It is gone. What do I do? Larry Garrison
All Replies (1)