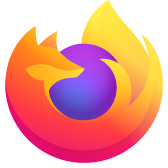 firefox 4.0 how to put windows live mail shortcut icon on to toolbar.I am now using win xp
Firefox 4.0
I have put an icon on toolbar, next to "home" icon.
It is titled web mail notifier.
it only gets me windows mail.
I want to go to my windows live mail.
Can anyone help an oldie please
Ken
Firefox 4.0 I have put an icon on toolbar, next to "home" icon. It is titled '''web mail notifier.''' it only gets me windows mail. I want to go to my windows '''live''' mail. Can anyone help an oldie please Ken
All Replies (3)
Use app tabs or Bookmarks and the Bookmarks toolbar.
I may not be 100% certain exactly what you are asking, but I will have a bash at answering the question nevertheless. So sorry if the reply is rather long.
This may depend partly on how you handle webmail such as Windows Live mail (previously Hotmail). You should be able to put an icon on your toolbar (normally on the bookmarks toolbar) for both signing in , and another for viewing your inbox. I think this link should go to (or redirect to) a Windows live login screen:
http://login.live.com/ <-- clickabe link ---

light blue text as above are clickable links, click or double click to go to that page
it is also possible to copy and paste such links, or right click (Windows) and open in a new tab.
Note when you use such a link and login to Hotmail you are also likely to get option to set it to remember you and your password (something you should only do on, say, a home computer, not a public one such as in an internet cafe or library)
Also Windows live I note has a settable option when you login to go direct to your inbox.
Once you get to the inbox it should be easy to add an icon for the inbox itself. Just click on the star in the location bar if you want to create a bookmark (which may then be placed on a toolbar).
APPS TABS In Firefox 4 you may need to customise (now referred to as change layout) the toolbars to see your icon, for instance the Bookmarks menu itself does not display by default, but with firefox 4 there is a new feature the App tabs, you may find that the best way to make an icon for Windows live. rather than use the oldstyle bookmarks toolbar.
Note Hotmail or Windows live has its own help centre and support forums, they can be accessed by clicking the (?) icon top right in many of their pages or use
Thanks John99 for a prompt reply.
As an octogenarian with a busy weekend ahead,I' try your advice on Monday.
If my competence is inadequate, I,ll just use the WLM icon in the quick launch toolbar on the XP desktop.
Thanks again
sidclife
When I wrote the last reply I was thinking the icon for WLM was probably within Firefox, not on your Windows XP toolbar.
You may find the following link about the Windows XP quick launch toolbar useful: http://www.microsoft.com/windowsxp/using/setup/tips/quicklaunch.mspx
Also have you discovered that you can right click the Windows XP quick-launch toolbar. You can right click an empty space in the toolbar and unlock it, then right click again to get the option 'open folder'. With that folder open you can view the links that it contains and if necessary modify add or delete items. As usual with Windows items can be dragged and dropped. When you finish close the folder and lock the toolbar again.
It is also possible to drag and drop items from Firefox, so once you have found your inbox you can drag and drop a link to that and use it as a shortcut on your widows desktop etc see Create a desktop shortcut to a website
You have managed to find this forum, and post, including your system details, I am sure you will have no problems making minor customisations to Windows XP or Firefox.
Hope you had a good weekend