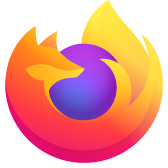 Accessing the HSBC UK website
Hi,
Let me start with two points: (a) this is the first time that I've used this site, so if I do anything incorrectly please tell me, and, (b) I'm no technician (I use Firefox because I believe in Mozilla's business principles) but I can follow instructions. OK, so having said that …
I am using the latest version of Firefox [98.0.2 (64-bit)] on a bog standard Dell laptop under Windows 10 [Edition Windows 10 Home, Version 21H2, OS build 19044.1620, Windows Feature Experience Pack 120.2212.4170.0].
I have recently opened an HSBC bank account. If I try to access their online banking site (https://www.hsbc.co.uk/) using Firefox (which I should very much prefer to do than with any other browser), it is missing the most important feature of 'Chat' (the only sensible way of talking to HSBC without a half hour wait). However, if I access it using any other browser (e.g., Microsoft Edge) the 'chat' facility is available. See the bottom right-hand corner of the two screenshots attached (except that I've just found that I cannot attach the two jpg screenshots to this message - is that also a clue as to what may be wrong?) Please note that with Firefox I am using a 'container' (called HSBC) - I don't think that Edge has similar facilities.
Can anybody tell me if I have some setting or other (e.g., to do with, say, 'pop-ups') set incorrectly?
Thank you and best regards
John
Hi, Let me start with two points: (a) this is the first time that I've used this site, so if I do anything incorrectly please tell me, and, (b) I'm no technician (I use Firefox because I believe in Mozilla's business principles) but I can follow instructions. OK, so having said that … I am using the latest version of Firefox [98.0.2 (64-bit)] on a bog standard Dell laptop under Windows 10 [Edition Windows 10 Home, Version 21H2, OS build 19044.1620, Windows Feature Experience Pack 120.2212.4170.0]. I have recently opened an HSBC bank account. If I try to access their online banking site (https://www.hsbc.co.uk/) using Firefox (which I should very much prefer to do than with any other browser), it is missing the most important feature of 'Chat' (the only sensible way of talking to HSBC without a half hour wait). However, if I access it using any other browser (e.g., Microsoft Edge) the 'chat' facility is available. See the bottom right-hand corner of the two screenshots attached (except that I've just found that I cannot attach the two jpg screenshots to this message - is that also a clue as to what may be wrong?) Please note that with Firefox I am using a 'container' (called HSBC) - I don't think that Edge has similar facilities. Can anybody tell me if I have some setting or other (e.g., to do with, say, 'pop-ups') set incorrectly? Thank you and best regards John
All Replies (1)