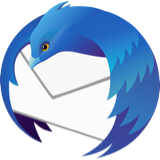 Calendar not synchronizing anymore
Hi,
For a couple of weeks the synchronizing of my calendar in Thunderbird between my two devices seems broken.
- I don't know if this is related to Thunderbird or to the CalDav free service that I use (https://fruux.com/). Is there a way to find out which one it is? - Also I've been using this system for a long time, so I have many entries stored in the calendar. I'm aware that this is slowing things down, but can it cause complete lack of sync? - In case it's relevant: when I reinitialize the connection by deleting and setting up the calendar again, the content is correctly synchronized at the beginning.
Suggestions welcome, thanks :)
Erwan
Hi, For a couple of weeks the synchronizing of my calendar in Thunderbird between my two devices seems broken. - I don't know if this is related to Thunderbird or to the CalDav free service that I use (https://fruux.com/). Is there a way to find out which one it is? - Also I've been using this system for a long time, so I have many entries stored in the calendar. I'm aware that this is slowing things down, but can it cause complete lack of sync? - In case it's relevant: when I reinitialize the connection by deleting and setting up the calendar again, the content is correctly synchronized at the beginning. Suggestions welcome, thanks :) Erwan