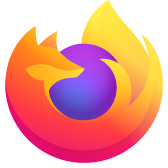 Is html5 broken since Version 100?
I use Secure Global Desktop from Oracle with HTML5 Client. This works perfect for all browsers(FX,Chrome,Edge), but with Firefox Version 108+ this does work any more.
Chrome and Edge still ok.
It seams the the canvas update fails.
Any suggestions? What can I do to find out more? I can provide a test access, if this helps.
Regards TAB
I use Secure Global Desktop from Oracle with HTML5 Client. This works perfect for all browsers(FX,Chrome,Edge), but with Firefox Version 108+ this does work any more. Chrome and Edge still ok. It seams the the canvas update fails. Any suggestions? What can I do to find out more? I can provide a test access, if this helps. Regards TAB