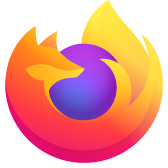 Access Denied message
Cannot access websites. Following message keeps appearing:- Access Denied You don't have permission to access "http://www.tui.co.uk/" on this server. Reference #18.c5c61cb8.1670315390.4c43a5e
Cannot access websites. Following message keeps appearing:- Access Denied You don't have permission to access "http://www.tui.co.uk/" on this server. Reference #18.c5c61cb8.1670315390.4c43a5e
Opaite Mbohovái (1)
"You don't have permission to access..." errors are characteristic of a firewall that protects the server against misuse and this firewall thinks something is suspicious about the HTTP request. If you use a proxy or VPN then try to use a direct connection. Select "No Proxy" if "Use the system proxy settings" or one of the others do not work properly.
Settings -> General -> Network: Connection -> Settings
You can try to clear the Cache and remove the Cookies for websites that cause problems via the padlock button or via "3-bar" Firefox menu button (Options/Preferences) to see if that fixes it.
I've also seen cases where having "Resist Fingerprinting" enabled was causing this issue.
If this all doesn't work then you can try "Forget About This Site" in the right-click context menu of an history item.