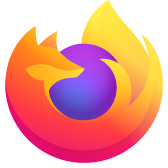 websites
Hi and thanks for your good app The following website is not loaded in the Mozilla version, but it is easily loaded in EDGE How can I open this site with Mozilla? website : https://app.setareyek.ir/
Hi and thanks for your good app The following website is not loaded in the Mozilla version, but it is easily loaded in EDGE How can I open this site with Mozilla? website : https://app.setareyek.ir/
All Replies (10)
I have several versions of Firefox. The web page displays, but as it is not in English, I can't tell if there is a problem.

Use these links to create a new profile. Use this new profile as is. Is the problem still there?
https://support.mozilla.org/en-US/kb/how-run-firefox-when-profile-missing-inaccessible
http://kb.mozillazine.org/Profile_folder_-_Firefox#Navigating_to_the_profile_folder
https://support.mozilla.org/en-US/kb/profile-manager-create-and-remove-firefox-profiles
https://support.mozilla.org/en-US/kb/back-and-restore-information-firefox-profiles

Type about:profiles<enter> in the address box.
yes ,problem still there; This site is a Web Application version , Is there any specific settings?
In the Edge browser, an extension is installed after entering the site address. And then the login page is loaded. I also sent pictures to you. But in Mozilla, nothing happens
Web applications do not work in Firefox for desktop. In Firefox for mobile I get the login page as shows in your last screenshot.
Athraithe ag cor-el ar
mpf.s5660 said
There is no way?
Unless they have a way to login through the web Browser your choices could be only on SmartPhone App to access the account.