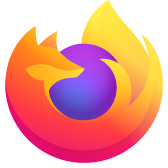 searching from address bar
I am trying to use the address bar search feature, which works nicely on the administrator account, but does not work in a user account. In the user account, when i change the keyword.url to http://www.google.com/search?&q=, after restart, it changes back to chrome://browser-region/locale/region.properties. So whatever I type in the address bar, I get the result: Firefox can't find the file at jar:file:///C:/Program
Files/Mozilla Firefox/omni.jar!/chrome/en-
US/locale/browser-region/region.propertiessearch.
I am trying to use the address bar search feature, which works nicely on the administrator account, but does not work in a user account. In the user account, when i change the keyword.url to http://www.google.com/search?&q=, after restart, it changes back to chrome://browser-region/locale/region.properties. So whatever I type in the address bar, I get the result: Firefox can't find the file at jar:file:///C:/Program Files/Mozilla Firefox/omni.jar!/chrome/en- US/locale/browser-region/region.propertiessearch.
Alle antwurden (3)
See;
---
Start Firefox in Diagnose Firefox issues using Troubleshoot Mode to check if one of the extensions is causing the problem (switch to the DEFAULT theme: Firefox (Tools) > Add-ons > Appearance/Themes).
Don't make any changes on the Safe mode start window.
Already tried didnt help.
Did you delete the file prefs.js in the Firefox Profile Folder ?
Help > Troubleshooting Information > Profile Directory: Open Containing Folder