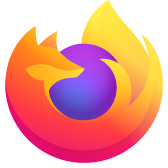 How do I get my FVD Speeed Dial back?
★★★ Firefox accidentally disabled all extensions, they will fix it soon ★★★ Firefox certificate expired and ALL add-ons got disabled! Please be patient, do NOT remove any add-ons, Firefox team is working on a fix. More Info - https://blog.mozilla.org/addons/2019/05/04/update-regarding-add-ons-in-firefox/. When is this going to be fixed?
Kaikki vastaukset (1)
It has been fixed few months ago.