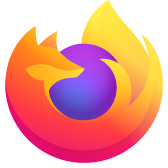 why my all saved logins where removed
Help me out how to recover all my logins
Help me out how to recover all my logins
Alle svar (1)
What about the rest of your profile? Settings, bookmarks, history, passwords . . . .
Do you know how you lost the data?

Password Recover
Firefox 80+ has a logins-backup.json file in the profile folder that can be used in case of issues with logins.json or to undo an accidental delete of a login, so you can check if you can find this file in the profile folder or in a backup and replace the current logins.json. Make sure to keep a backup copy of all involved files (logins.json and key4.db and logins-backup.json)
You can use the button on the "Help -> More Troubleshooting Information" (about:support) page to go to the current Firefox profile folder or use the about:profiles page.
Help -> More Troubleshooting Information -> Profile Folder/Directory: Windows: Open Folder; Linux: Open Directory; Mac: Show in Finder https://support.mozilla.org/en-US/kb/profiles-where-firefox-stores-user-data
If you use a Primary Password then you can prevent losing passwords by canceling the PP prompt. You need to logout beforehand by canceling a PP prompt, e.g. by clicking the eye icon in Lockwise (about:logins).