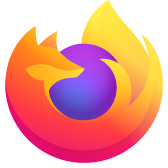 Printing Problem
Alle svar (6)
I'm not sure what your image is showing -- the print is quite tiny!
If the problem is that text is cut off on the right and bottom:
There is a known bug in Firefox 90 with all scaled printing. Whether you change the scale manually (for example, reduce 100% to 70%) or use Fit to page width/Shrink to fit, in either case, content is truncated.
Depending on the page, you could switch to Landscape mode and see whether it will fit without scaling.
A patch has been developed and is in testing in the beta version of Firefox (future Firefox 91). We are hopeful that it will be released as an interim update for Firefox 90, but I don't have information on whether or when that might happen.
Dear Sirs
                    I have try its not results Please sir solevd my problem

thank you so much dear sirs
dears sirs
   Good Evening sir                         
                               firefox crush problem

why me firefox not working properly
Sorry to hear about the crashes.
After Firefox closes, are are getting the Mozilla Crash Reporter form? If so, your Firefox may have logged some data that would help track down the cause of the problem. You can submit that data to Mozilla and share it with forum volunteers to see whether it points to the solution. Please check the support article "Firefox crashes - asking for support" for steps to get those crash report IDs from the about:crashes page, and then post some of the recent ones here.