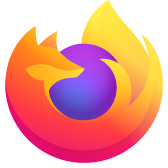 Friend signed into my firefox, now are two accounts are synced. How do I delete all their data?
Alle svar (2)
Hello,
iPhone app: try go to Settings -> Firefox account -> Click on the account: now you can choose disconnect sync, or go to Manage Account & Devices. If you go to Manage Account & Devices, scroll down to Connected Services -> sign out from whatever devices you want.
You can sign out accounts on PC by: Settings -> Sync -> Sign out (the account you want to) In Sync, you can also choose Manage Account -> scroll down to find Connected Services
Hope I'm making sense!
You should never sign in to another account as that will merge data in both directions, so your friends account has all your personal data like logins if you sync them. You would normally get a warning if you connect to another account.
You will have to cleanup all data from your friend yourself. For the bookmarks you can possibly restore an older JSON backup in the Bookmarks Manager (Library).