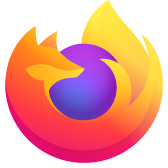 in firefox re bank transaction it will not let me put my security in drop down box yet will in internet
Hi When i Bank or Book a holiday online the web site goes through certain checks at the finish the bank requests a 3 fig security check eg s n a with a slide bar at the side to complete though when i am in firefox the slide bar does not appear thus i can not complete my transaction Yet when i go to internet explorer that web site allows me to complete also in fire fox the system will not remember my internet bank account ref
Hi When i Bank or Book a holiday online the web site goes through certain checks at the finish the bank requests a 3 fig security check eg s n a with a slide bar at the side to complete though when i am in firefox the slide bar does not appear thus i can not complete my transaction Yet when i go to internet explorer that web site allows me to complete also in fire fox the system will not remember my internet bank account ref
Všechny odpovědi (2)
In case it's a conflict with one of your add-ons, a standard diagnostic to bypass interference by extensions (and some custom settings) is to try Firefox's Safe Mode.
First, I recommend backing up your Firefox settings in case something goes wrong. See Back up and restore information in Firefox profiles. (You can copy your entire Firefox profile folder somewhere outside of the Mozilla folder.)
Next, restart Firefox in Firefox's Safe Mode (Diagnose Firefox issues using Troubleshoot Mode) using
Help > Restart with Add-ons Disabled
In the dialog, click "Start in Safe Mode."
If the slider works correctly, this points to one of your extensions or custom settings as the problem.
Any change?
Try to reset the page zoom on pages that cause problems.
View > Zoom > Reset (Ctrl+0 (zero); Cmd+0 on Mac)
---
If you have increased the minimum font size then try the default setting "none" in case the current setting is causing problems.
Tools > Options > Content : Fonts & Colors > Advanced > Minimum Font Size (none)
Make sure that you allow websites to choose their fonts.
Tools > Options > Content : Fonts & Colors > Advanced > [X] "Allow pages to choose their own fonts, instead of my selections above"
---
Start Firefox in Safe Mode to check if one of the extensions (Firefox/Tools > Add-ons > Extensions) or if hardware acceleration is causing the problem (switch to the DEFAULT theme: Firefox/Tools > Add-ons > Appearance).
Do not click the Reset button on the Safe mode start window or otherwise make changes.