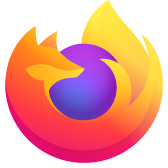 I don't want tabs to close when I shut down It just started doing that today Why
I don't want tabs to close when shutting down. WHy is it happening tody
'''I don't want tabs to close when shutting down. WHy is it happening tody'''
All Replies (2)
Hey daisies! :)
Just follow these steps: mzl.la/3lf7tPC
Please select the answer that solves the problem. This will help other users with similar problems find the solution.
Thank you for contacting Mozilla Support.
On Mac closing Firefox can be more complicated because you can close all open windows, but keep Firefox running with the menu bar visible or minimized in the Doc.
Make sure to use "Quit Firefox" with all windows still open, especially if you want to use "Restore Previous Session". Otherwise check "History -> Restore Previous Session" and "History -> Recently Closed Tabs/Windows".
Izmjenjeno od strane cor-el