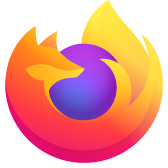 FireFox 19 is asking for a password to open protected PDFs that are only locked from making changes. All other browsers work fine.
We have several visitors to our website who are using FireFox 19 and can no long open our PDFs. We password protect all of our PDFs from being modified. They do not require a password to open our PDFs. Why would FF ask for a password to open the PDFs? I am able to open the PDFs just fine, but I'm not sure what is allowing me to open them and others not. A couple links to our PDFs http://producer.imglobal.com/producerdocuments.ashx?documentid=1801 http://producer.imglobal.com/producerdocuments.ashx?documentid=1964
All Replies (5)
We just had a complaint the other day that the new built-in Firefox 19 PDF Viewer completely ignored document security... When I test those links with the Firefox 19 viewer, I am not prompted for a password. Firefox lets me select and copy text from the document, which is not possible in the Acrobat plugin or Adobe Reader. So it's hard to picture why others would be prompted for a password.
We have the same issue and curiously it is also with PDFs created by the insurance company IMG. I don't know what they are creating their PDFs with but it does something that makes Firefox's PDF viewer think they are password protected. The PDFs open fine without a password in both Acrobat and Foxit.
Hi ChrisAnymouse, if you open a PDF in Adobe Reader (stand-alone), File > Properties should give you the name of the "generator" of the PDF file.
I'm not sure why we're getting different results. Maybe something about our scripting settings or add-ons?
Hi jscher2000,
I tried re-starting Firefox in safe mode and the built in PDF reader displayed the files bwelch134 linked. It did show the "The PDF document might not be displayed correctly" notification but it looks basically right. So, some add-on is getting in the way. I'll have to go through one by and one and see what it is.
Note that the "Web Developer > Web Console" (Ctrl+Shift+K) also gives some information about the PDF file if the integrated PDF viewer is active.
PDF d2d69013352bd448ee6b94fbe7f3a060 [1.6 Acrobat Distiller 9.3.0 (Windows) / PScript5.dll Version 5.2.2] (PDF.js: 0.7.236)