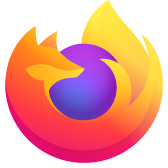 why are my pictures smaller
After a recent fire fox up date all the pictures on adds I normally view on Craigslist now just show "tiny pictures" not the large photo I viewed before the "update"....Tried everything on my end to fix the prob....Even "uninstalled" all my 'Players" and Firefox...Re-Installed Firefox...Checked ALL MY SETTINGS...still have "Tiny Pictures"!!!!! Please Help
After a recent fire fox up date all the pictures on adds I normally view on Craigslist now just show "tiny pictures" not the large photo I viewed before the "update"....Tried everything on my end to fix the prob....Even "uninstalled" all my 'Players" and Firefox...Re-Installed Firefox...Checked ALL MY SETTINGS...still have "Tiny Pictures"!!!!! Please Help
All Replies (3)
You may have zoomed the page(s) by accident. Reset the page zoom on pages that cause problems.
View > Zoom > Reset (Ctrl/Command+0 (zero))
---
You can try these steps in case of issues with web pages:
You can reload web page(s) and bypass the cache to refresh possibly outdated or corrupted files.
Hold down the Shift key and left-click the Reload button
Press "Ctrl + F5" or press "Ctrl + Shift + R" (Windows,Linux)
Press "Command + Shift + R" (Mac)
Clear the cache and remove cookies only from websites that cause problems.
"Clear the Cache":
Firefox/Tools > Options > Advanced > Network > Cached Web Content: "Clear Now"
"Remove Cookies" from sites causing problems:
Firefox/Tools > Options > Privacy > "Use custom settings for history" > Cookies: "Show Cookies"
Start Firefox in Safe Mode to check if one of the extensions (Firefox/Tools > Add-ons > Extensions) or if hardware acceleration is causing the problem.
Switch to the DEFAULT theme: Firefox/Tools > Add-ons > Appearance
Do NOT click the Reset button on the Safe Mode start window
If you would have Read my Question Thoroughly...You would have noticed that I Checked All my Settings!!!!This Happened RIGHT AFTER A "UPDATE"I hadn't touched anything on the computer AT ALL!!!! Just went to check e-mail in the morn...Saw the last few seconds of an update when windows came on.....Then I noticed my "toolbar" had changed and the "Tiny Picture' issue was here....I Don't Feel That this happened from anything other than the "update"...PLEASE DON'T ANSWER MY QUESTION WITHOUT READING ENTIRE POST!!!
If you write only "Tried everything on my end" then we do not know what exactly you did try and we will start at the beginning with troubleshooting steps. You need to supply details about what you have tried to make it easier to assist.
---
Can you attach a screenshot?
Use a compressed image type like PNG or JPG to save the screenshot
Make sure that you do not exceed the maximum size of 1 MB
If I click a link to open a result then I see a row of thumbnails and above it a larger image. Hovering a thumbnail shows this image in a larger version. This is likely done via JavaScript, so if this isn't working for you then make sure that you aren't blocking JavaScript, either in Firefox or in security software.
Boot the computer in Windows Safe mode with network support (press F8 on the boot screen) as a test to see if that helps.