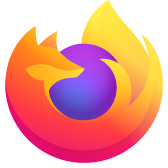 loss of [lost] frames on youtube videos when notification drop down activated
for some time I've noticed this loss of frames when watching YT videos and YT notification drop down is activated. MX 19 Linux desktop MX 19 Linux laptop
I haven't seen any posts on this issue via search
Is this a driver, plugin, .. issue ?
for some time I've noticed this loss of frames when watching YT videos and YT notification drop down is activated. MX 19 Linux desktop MX 19 Linux laptop I haven't seen any posts on this issue via search Is this a driver, plugin, .. issue ?
All Replies (3)
It looks like GPU has been turned off with comment "FEATURE_FAILURE_WEBRENDER_OLD_NVIDIA". Composing has been switched to software rendering, which is quite slow. Try to update your GPU drivers.
hardware rendering is enabled about:config
Linux driver (on this machine) remains to be NV340
Check the about:support page, section Graphics line Composing.