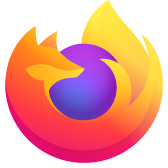 My Firefox browser has been hijacked!! (both literally and figuratively)
Long story short: Whenever I open Firefox, apparently a Russian search engine named 'Poshukach' hijacks my homepage and doesn't let me use google(Image attached). Now to solve this I scoured the Internet. I refreshed Firefox, ran malware scans and even re-installed windows. Still it doesn't go away. I installed Firefox in another device with the same account but to no avail. They while roaming through Firefox settings I noticed in the top that it says 'Your browser settings is managed by your organization' or something like that. So, I figured bad guys took control of my browser's settings disguising as my so called "organization" So, I need help from Firefox's end to solve this. Remove this Organization management stuff from my account. I want my control back. Otherwise, I am afraid I gotta stop using Firefox altogether due to privacy reasons
Long story short: Whenever I open Firefox, apparently a Russian search engine named 'Poshukach' hijacks my homepage and doesn't let me use google(''Image attached''). Now to solve this I scoured the Internet. I refreshed Firefox, ran malware scans and even re-installed windows. Still it doesn't go away. I installed Firefox in another device with the same account but to no avail. They while roaming through Firefox settings I noticed in the top that it says 'Your browser settings is managed by your organization' or something like that. So, I figured bad guys took control of my browser's settings disguising as my so called "organization" So, I need help from Firefox's end to solve this. Remove this Organization management stuff from my account. I want my control back. Otherwise, I am afraid I gotta stop using Firefox altogether due to privacy reasons
All Replies (2)
This is the image of that 'Poshukach'
You may have ad/mal-ware. Further information can be found in this article; https://support.mozilla.org/en-US/kb/troubleshoot-firefox-issues-caused-malware?cache=no
Run most or all of the listed free to use malware scanners. Each works differently. If one program misses something, another may pick it up.
---
Type about:addons<enter> in the address bar to open your Add-ons Manager. Hot key; <Control> (Mac=<Command>) <Shift> A)
In the Add-ons Manager, on the left, select Extensions. Make sure you know what each one is and what it does.
Remove " Poshukach " Anything.
Also remove SafeSearch, SearchAssist Incognito, FileConverter Addon, SearchLock, DiscreteSearch, WebSearch, Findwide Search Engine, securedsearch
Now do the same in the computer's Programs Folder.
Windows: Start > Control Panel > Uninstall Programs. Mac: Open the Applications folder. Linux: Check your user manual.