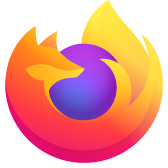 Homepage Icon
Hello I don't why the homepage icon got vanished ? I can't see it ! I refreshed the browser twice Then I finally removed I installed again and got back all my preferences such as passwords + bookmarks + add ons So, no problem The icon appeared, but after two seconds it was automatically removed. Nothing I did nothing I touched . ??? It is also the Icon of history becomes inside menu in the right side not ( lonely as it was before )
I see this good browser becomes the ever worst 

You, yourselves who damaged it. Not the users
Hello I don't why the homepage icon got vanished ? I can't see it ! I refreshed the browser twice Then I finally removed I installed again and got back all my preferences such as passwords + bookmarks + add ons So, no problem The icon appeared, but after two seconds it was automatically removed. Nothing I did nothing I touched . ??? It is also the Icon of history becomes inside menu in the right side not ( lonely as it was before ) I see this good browser becomes the ever worst You, yourselves who damaged it. Not the users
الحل المُختار
I myself solved 1- More tools >>> Customize tools 2- right click on any item you want to be seen in the tool bar choose add Then you can drag the item you have chosen to any place in the tool bar (right or left )
It is very simple 


But you all here moderators or other technical supporters cannot make one asker understand Even the matter or the problem can be easily solved you make it much complex
Read this answer in context
👍 0
All Replies (3)
No editing option ????? I don't know why the homepage icon got vanished ? I forgot to mention ( KNOW )
Customize Firefox controls, buttons and toolbars {web link}
Type about:customizing<enter> in the address bar.
Note: about:customizing is no longer present in Firefox 47+ releases.
Press Alt or F10 to bring up the Menu Bar.Then View > Toolbars > Customize.
Right-click on a blank spot in the toolbar and select Customize.
In the new window, look for the icon. When you find it, hold down the left button on it, and move it to where you want it to be. You can move any of the icons you want from here, but; some icons are locked in place.
There is also a Restore Defaults button at the bottom right.
الحل المُختار
I myself solved 1- More tools >>> Customize tools 2- right click on any item you want to be seen in the tool bar choose add Then you can drag the item you have chosen to any place in the tool bar (right or left )
It is very simple 


But you all here moderators or other technical supporters cannot make one asker understand Even the matter or the problem can be easily solved you make it much complex
Modified by mohammad Ahmad