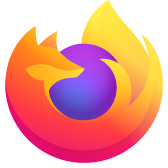 deletion of my firefox account with the username [email address] is needed as i no loger have access to it at all
good day Mozilla support how are you.s today i would like you.s to delet of my Firefox account with the username [email address] is needed as i no longer have access to it at all and cannot delete from my side as i have lost access to it your assistance and help with this would be greatly appreciated and accepted
good day Mozilla support how are you.s today i would like you.s to delet of my Firefox account with the username [email address] is needed as i no longer have access to it at all and cannot delete from my side as i have lost access to it your assistance and help with this would be greatly appreciated and accepted
Modified by Paul
All Replies (1)
Hi
As with all the other copies of the same quesion that you have posted in the forum and to me directly, I have removed your email address for your privacy and security.
There is no need to keep posting new questions, just reply to an existing one.
I am hoping that you have already tried to follow this guide to delete your account: - https://support.mozilla.org/en-US/kb/how-do-i-delete-my-firefox-account
If you are unable to access the email account, we are going to be unable to verify your identity to delete the Firefox Account.