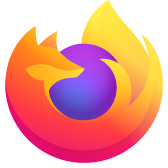 Firefox (Windows) "save to.."-window always as full screen, can't be resized
Hey there,
whenever I save files (be it PDFs or images) from Firefox to my hard drive, the pop up window where I select the location where to save the file is displayed as full screen. While I can still use the window to save the file, it always covers the source in the background, from which I often want to copy information into the file's name. So I have to cancel the process, copy the information, then save the file.
In the past the "save to.."-window was resizeable, you could easily drag its right lower corner. But somehow that function isn't working anymore..? Even though the corner is marked as resizable by the typical triangle of grey dots, clicking and dragging it doesn't do anything.
Even when the Firefox browser window only takes up half the space of my monitor besides another programme's window, the "save to"-window covers the whole view height und and width.
How can I get the window to be smaller?
Thanks in advance! English isn't my first language, so please excuse any weird wording.
Firefox-Version 86.0 (64-Bit), Windows 10
Hey there, whenever I save files (be it PDFs or images) from Firefox to my hard drive, the pop up window where I select the location where to save the file is displayed as full screen. While I can still use the window to save the file, it always covers the source in the background, from which I often want to copy information into the file's name. So I have to cancel the process, copy the information, then save the file. In the past the "save to.."-window was resizeable, you could easily drag its right lower corner. But somehow that function isn't working anymore..? Even though the corner is marked as resizable by the typical triangle of grey dots, clicking and dragging it doesn't do anything. Even when the Firefox browser window only takes up half the space of my monitor besides another programme's window, the "save to"-window covers the whole view height und and width. '''How can I get the window to be smaller? ''' '''Thanks in advance! ''' '' English isn't my first language, so please excuse any weird wording. Firefox-Version 86.0 (64-Bit), Windows 10''
All Replies (1)
الحل المُختار
Modified by cor-el