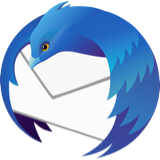 openPGP in Thunderbird V.102
I sent an E-mail from my account using Thunderbird 102, signed and with added public key but not encrypted. I inspected this mail in the mail server account of the recipient. It contains two attachments: 1) An openPGP asc file which contains the key ID in the name. When opened it shows my ASCII armoured public key. 2) A .sig file: "OpenPGP_signature.sig" When I inspect the same mail in the Thunderbird program of the recipient, it possesses only the first attachment. The sig file is missing. When I try to decrypt or verify the .sig file using Kleopatra or using GpgEX from the Windows Explorer menu, I get error messages like "Signaturfile invalid" or "input/output error".
How can I check the validity of the sig file or better, how can I open it to see the complete clear text and decrypt the encrypted part ?
I would be grateful for infos or links to answer my questions ! Sincerely WW
I sent an E-mail from my account using Thunderbird 102, signed and with added public key but not encrypted. I inspected this mail in the mail server account of the recipient. It contains two attachments: 1) An openPGP asc file which contains the key ID in the name. When opened it shows my ASCII armoured public key. 2) A .sig file: "OpenPGP_signature.sig" When I inspect the same mail in the Thunderbird program of the recipient, it possesses only the first attachment. The sig file is missing. When I try to decrypt or verify the .sig file using Kleopatra or using GpgEX from the Windows Explorer menu, I get error messages like "Signaturfile invalid" or "input/output error". How can I check the validity of the sig file or better, how can I open it to see the complete clear text and decrypt the encrypted part ? I would be grateful for infos or links to answer my questions ! Sincerely WW
All Replies (1)