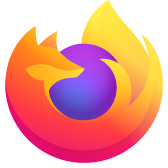 Send button bug in some browsers in online Microsoft Teams (3/8/2023 version) Chat
When chatting in Online Microsoft Teams from the current Google or Firefox browsers, the "paper-airplane-icon" send button does nothing (only when trying to send a chat) at our Educational institution. Several people have tested this at two campuses.
Workarounds include (1) Access online Teams from Edge; (2) Use the Enter key to send the Chat message; or (3) use the Teams Desktop App.
The fact that the send icon doesn't work from current versions of both Firefox and Chrome make me suspect that Teams is not using Valid HTML/Javascript in the handling of this button.
Firefox 1101.0.1 didn't work. Chrome version 111.0.5563.65 (Official Build) (64-bit) doesn't work for any user. Chrome version 110.0.5481.178 (Official Build) (64-bit) didn't work for four users, but worked for one. Chrome version 104.0.5112.102 (Official Build) (64-bit) worked. (Couldn't find intermediate versions online).
Edge Version 110.0.1587.63 (Official build) (64-bit) works. Desktop Teams (365 for Business) Version 1.6.00.1381 (64-bit) works.
The Send button works in Online posting to a Teams Channel, just not in Teams Chat. I have posted this as a problem to both MS Teams and Chrome as well as here.
When chatting in Online Microsoft Teams from the current Google or Firefox browsers, the "paper-airplane-icon" send button does nothing (only when trying to send a chat) at our Educational institution. Several people have tested this at two campuses. Workarounds include (1) Access online Teams from Edge; (2) Use the Enter key to send the Chat message; or (3) use the Teams Desktop App. The fact that the send icon doesn't work from current versions of both Firefox and Chrome make me suspect that Teams is not using Valid HTML/Javascript in the handling of this button. Firefox 1101.0.1 didn't work. Chrome version 111.0.5563.65 (Official Build) (64-bit) doesn't work for any user. Chrome version 110.0.5481.178 (Official Build) (64-bit) didn't work for four users, but worked for one. Chrome version 104.0.5112.102 (Official Build) (64-bit) worked. (Couldn't find intermediate versions online). Edge Version 110.0.1587.63 (Official build) (64-bit) works. Desktop Teams (365 for Business) Version 1.6.00.1381 (64-bit) works. The Send button works in Online posting to a Teams Channel, just not in Teams Chat. I have posted this as a problem to both MS Teams and Chrome as well as here.