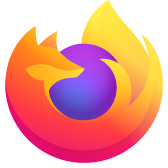 Firefox cannot connec to a certain website and that's mine
Hello there,
I installed Firefox with high expectation, and mostly it satisfied me but this issue: it cannot connect to the server at my portfolio website. Firefox apps on iPad, iPhone, and Android can. It only happens on the desktop Firefox on PC.
For your information, Firefox is allowed through Windows Defender Firewall.
Weirdly enough, it works immediately once I create a new Firefox profile. But the issue just comes back when I reboot my PC and start Firefox with the profile which worked one minute before. I have no idea what kind of glitch it is, but I thought anyone might know about it. Any suggestion?
Best regrads, HM
Hello there, I installed Firefox with high expectation, and mostly it satisfied me but this issue: it cannot connect to the server at my portfolio website. Firefox apps on iPad, iPhone, and Android can. It only happens on the desktop Firefox on PC. For your information, Firefox is allowed through Windows Defender Firewall. Weirdly enough, it works immediately once I create a new Firefox profile. But the issue just comes back when I reboot my PC and start Firefox with the profile which worked one minute before. I have no idea what kind of glitch it is, but I thought anyone might know about it. Any suggestion? Best regrads, HM