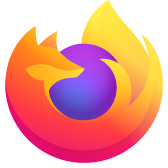 Automatic calls to many Google services on launch (Windows 10, desktop)
Hello! Something in my Firefox installation seems to be making several Google network (google.com / forcesafesearch.google.com / www.youtube-nocookie.com / m.youtube.com, and a couple of others) calls shortly after launch. I have a DNS sinkhole, so that is how I can see. I have a few reputable extensions (or should be, from EFF, Firefox itself, or Ublock Origin), but it also happens in safe mode. I went through a good chunk of this: https://support.mozilla.org/en-US/kb/how-stop-firefox-making-automatic-connections and still the calls occur I am on Windows 10, with FF v93. Thanks very much!
Okulungisiwe ngu hiciya6568
All Replies (13)
Does the about:networking page show these requests (HTTP and DNS) ?
I don't think Firefox has any reason to contact YouTube at startup, unless maybe it is related to a shortcut in the built-in Firefox Home / new tab page. Otherwise, could it be related to an add-on?
hiciya6568 said
If I run safe mode, would all extensions be totally disabled (or could they still make network calls)?
Totally disabled.
You may have to use "Clear the startup cache..." via the "Help -> More Troubleshooting Information" (about:support) page in case of unexplained issues.
Thanks jscher2000 and cor-el, help is appreciated!
Alas, clear the startup cache did not seem to help! I know this is just a minor annoyance, but, I am curious to know what is causing those calls (which I have since blocked).
I will try installing a fresh FF on a spare PC I have, and I don't mind doing a refresh as mentioned, but will try and figure out what the source is.
Are there any dev tools/extensions that might dig deeper into network calls FF makes?
So I did the Firefox refresh, and, having just changed my start page/new tab to blank, all those Google calls persist (maybe not THE very first launch; that may have been just a www.google.com) but subsequent ones.
So, I think I'd need to dig into source code (which I know very little about), or get dev support!
Okulungisiwe ngu hiciya6568
Here are the calls, in case anyone else has a DNS sinkhole or alternative means to monitor outgoing connections specific to FF and is curious. Thanks!
Hello! Sorry for the delay.
I installed FF fresh on a different PC, and it yields the same Google/YouTube network calls.
Any help would be appreciated! Thanks!
Okulungisiwe ngu hiciya6568
Your last screenshot says that DNS requests are being blocked. Probably that interrupts the process so you can't see what kind of request would ultimately be sent. That probably requires an HTTP proxy which can MITM the connections.
Ah, okay, thanks for the information. Perhaps like Wireshark?
So, finally figured it out, so it was due to the "Enable DNS over HTTPS" being enabled by default (and perhaps due to the provider it had selected that was the culprit).