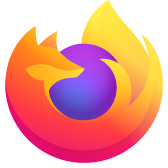 Install FF to another drive.
I wish to re-install Mozilla Firefox to my D: drive and remove it from my C: drive. Can you help me with this please?
I need this in English please, I am English but I live in France where the default is to French, naturally.
Thank you and have a nice day
I wish to re-install Mozilla Firefox to my D: drive and remove it from my C: drive. Can you help me with this please? I need this in English please, I am English but I live in France where the default is to French, naturally. Thank you and have a nice day
All Replies (1)