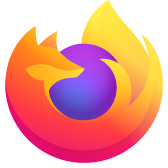 Firefox Not Displaying Tables or Graphs Recently
Why not?
What has changed?
Windows 10, MS Surface Pro 5
Why not? What has changed? Windows 10, MS Surface Pro 5
All Replies (15)
Unfortunately, none of those solved the problem.
The issues also seems to affect Firefox Android.
Google Chrome is unaffected and I have to use that to access tables and graphs.
Is this with all websites/pages, some, a few?
Please provide a public link (no password) that we can check out. No Personal Information Please !
Make sure you haven't enabled a High Contrast theme in the OS settings.
Make sure you allow pages to choose their own colors.
Options/Preferences -> General: Fonts & Colors -> Colors: "Override the colors specified by the page with my selections above"
Try "Never" if the default "Only with High Contrast themes" isn't working.
FredMcD:
I've PM'd you a link to one example.
High Contrast is not enabled.
Currently, tables on ConsumerLab are not working but you need a login to see them I think.
Sometimes, the maps on ArcGIS don't display;
I tried the above link with several versions of Firefox with no issues. I did not try to sign in.
One method to suss out a settings issue is:
New Profile Test
This takes about 3 minutes, plus the time to test some problem site(s).
Inside Firefox, type or paste about:profiles in the address bar and press Enter/Return to load it.
Take a quick glance at the page and make a mental note of which Profile has this notation: This is the profile in use and it cannot be deleted. That is your current default profile.
Click the "Create a New Profile" button, then click Next. Assign a name like Mar2021, ignore the option to relocate the profile folder, and click the Finish button.
Firefox will switch your default profile to the new one, so click the Set as Default Profile button for your regular one to avoid an unwanted surprise at your next startup.
Scroll down to Mar2021 and click its Launch profile in new browser button.
Firefox should open a new window that looks like a brand new, uncustomized installation. (Your existing Firefox window(s) should not be affected.) Please ignore any tabs enticing you to connect to a Sync account or to activate extensions found on your system to get a clean test.
Do the problem site(s) work any better in the new profile?
When you are done with the experiment, you can close the extra window without affecting your regular Firefox profile. (Mar2021 will remain available for future testing.)
Another ArcGIS site not working, see attached image.
If I right click on the blank frame on the right, I can select This Frame, then Open Frame In New Tab, I can see it.
I've just tried the about:profiles
The sites seem to work when I do as you instructed!
So, where is the problem?
Thank you for reporting back on the new profile test. What have we learned: since testing in Firefox's Safe Mode didn't resolve the issue, we should be able to rule out an extension as the problem. More likely it is a setting or a site permission.
But which one? I haven't figured out a way to replicate your last screenshot from https://covid19ireland-geohive.hub.arcgis.com/, so I'm not sure what is causing the map display area to have that cross-hatch pattern.
The map uses image tiles overlaid on a canvas, but presumably your Firefox loads and displays other images. ??
Issues with maps not displaying can be a problem with WebGL.
Did you check the Web Console for possible WebGL related messages ?
"3-bar" menu button or Tools -> Web Developer -> Web Developer Tools
....but it didn't upload :(
I'll try again...