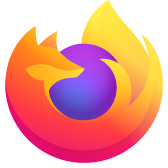 Is there a document that describes the specifications of the bookmark json file format
I'd like to create a bookmark utility for my system and therefore need the specs for the json file. While I can currently break it apart easily enough I have questions about which fields mean what (i.e.: index, type code,etc). A pointer/link to those specs would be greatly appreciated. Thanks
I'd like to create a bookmark utility for my system and therefore need the specs for the json file. While I can currently break it apart easily enough I have questions about which fields mean what (i.e.: index, type code,etc). A pointer/link to those specs would be greatly appreciated. Thanks
All Replies (5)
Isisombululo Esikhethiwe
The format of the JSON backup follows the tables in places.sqlite, so you can check this database in a SQLite viewing utility. Some components that deal with moz_bookmarks:
Thank you. Exactly what I was looking for.
I've searched the link you provided but can't seem to locate any such program. Would you please identify what the program's name is and/or provide a better link?
Thanks so much,
BobMCT
By jove I think I figured out the link IS the program front end. Thank you.